Watch this space for information on grassland management coming soon!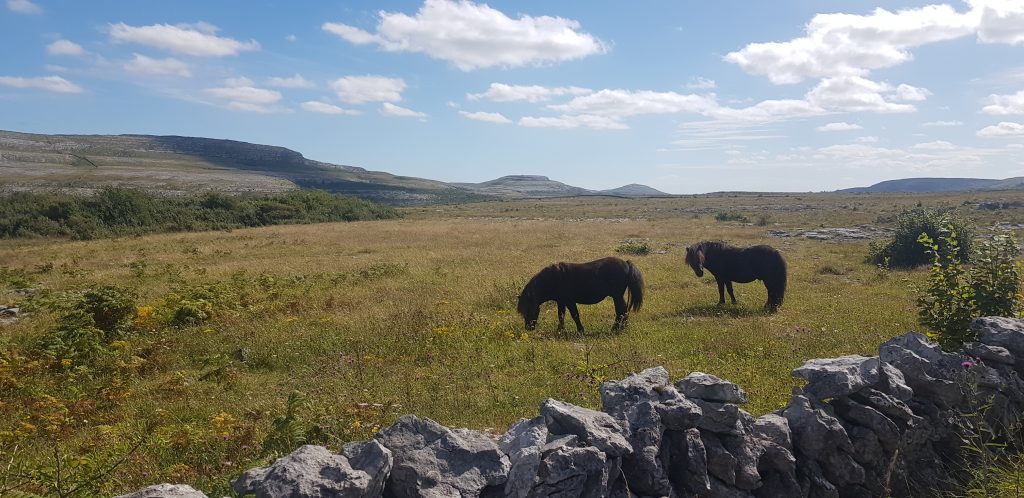 All grasslands need some management either by grazing or cutting. As an example, here are some ponies which are lightly summer grazing the Orchid-rich calcareous grassland of the Burren National Park.
A relatively novel approach to grassland restoration is via the use of 'Green Hay'. This technique involves freshly cut green hay from a species-rich meadow (donor field) being collected and then strewn on a cut species-poor field (receptor field), ideally on the same day. This method is a way of increasing plant diversity in the receptor field by transferring the seeds from the wild flowers & grasses growing in the donor field. Read more about it by clicking on the image below to download our information leaflet.