Information on recognising grasses, grassland plants and grassland habitats coming soon!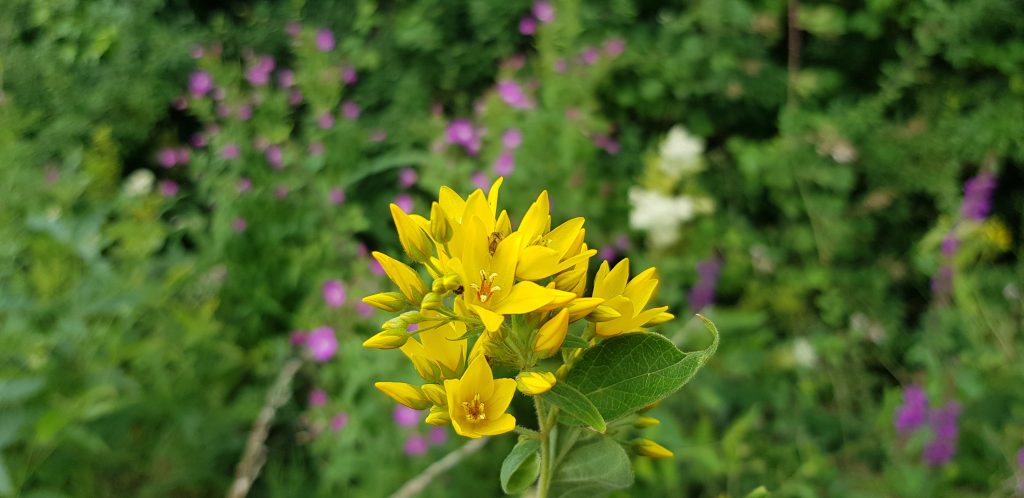 To whet your appetite here is Yellow Loosestrife (Lysimachia vulgaris) a native plant which can be found in Hydrophilous Tall Herb community (habitat code 6430), one of the six Annex grassland types listed on the EU Habitats Directive found in Ireland.
We have put grassland habitats and grass identification videos on this YouTube playlist. Much of this content was created for the BSBI Irish Grasslands Project.